Di Chiara Ricchiuti | 1 Febbraio 2023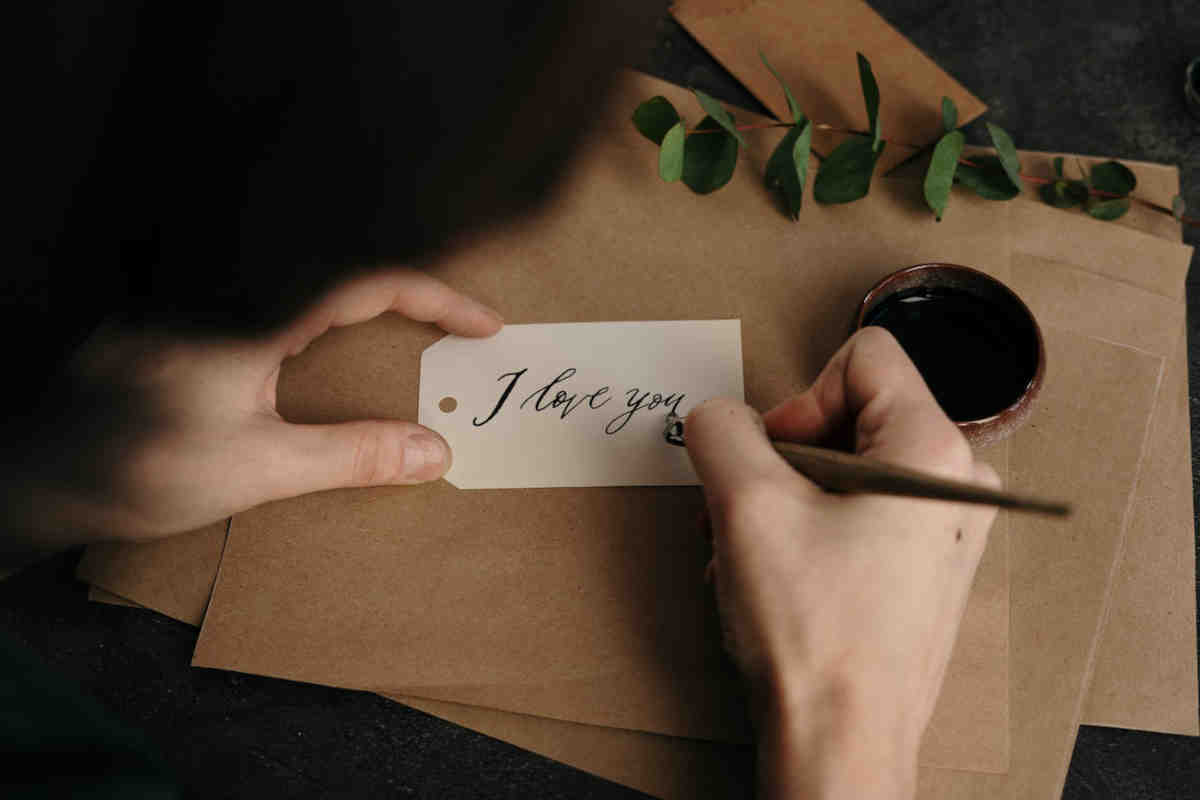 Se volete inviare un messaggio dolce al vostro partner o lasciargli un bigliettino romantico al risveglio, avrete probabilmente pensato di ricorrere agli aforismi di autori famosi o alle frasi sull'amore. Per una dedica davvero speciale però vi consigliamo queste frasi d'amore in inglese molto romantiche.
Alcune sono scritte da anonimi, altre da autori famosi, come William Shakespeare e Oscar Wilde, altre ancora sono frasi d'amore in inglese tratte dai film più celebri, come Le pagine della nostra vita o Vi presento Joe Black. Dedicatele al vostro partner, un biglietto dolce è un gesto semplice che lo farà subito sentire speciale. Ecco allora una selezione delle migliori frasi in inglese d'amore pronte all'uso!
Esistono tante frasi dolci in inglese da dedicare al partner, noi ne abbiamo selezionate alcune con un significato profondo e romantico. Siete pronte a stupire la vostra dolce metà con un aforisma in inglese? Sotto ogni frase troverete anche la traduzione in italiano! Chissà, una di queste frasi potrebbe anche diventare un meraviglioso tatuaggio di coppia…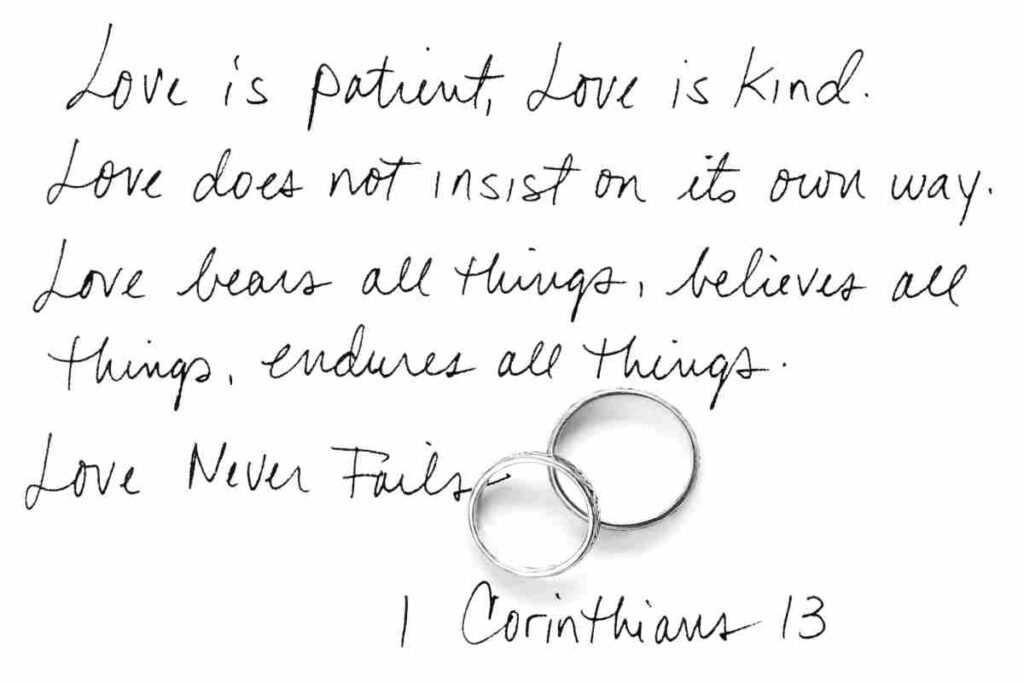 Love is patient, love is kind. Love does not insist on its own way. Love bears all thing, believes all things, endures all things. Love never fails.
L' amore è paziente, l'amore è gentile. L'amore non cerca il proprio interesse. L'amore soffre ogni cosa, crede in tutte le cose, sopporta tutto. L'amore non fallisce mai.
I love you, not only for what you are, but for what I am when I am with you. (Roy Croft)
Ti amo non solo per come sei tu, ma per come sono io con te.
Two souls with but a single thought, two hearts that beat as one (John Keats)
Due anime, ma con un unico pensiero, due cuori che battono come uno.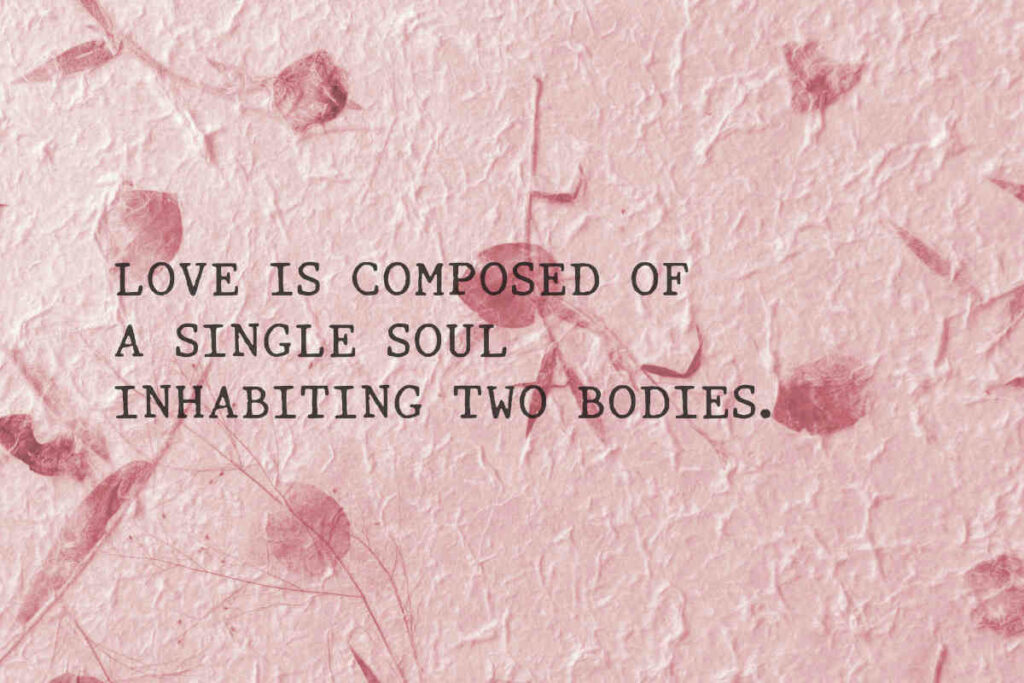 Love is composed of a single soul inhabiting two bodies. (Aristotele)
L'amore è composto da una singola anima che abita in due corpi.
The way to love anything is to realize that it might be lost. (G.K. Chesterton)
Il modo migliore per amare qualcosa è rendersi conto che si potrebbe perderlo.
Keep love in your heart. A life without it is like a sunless garden when the flowers are dead (Oscar Wilde). Conserva l'amore nel tuo cuore. Una vita senza amore è come un giardino senza sole dove i fiori sono morti.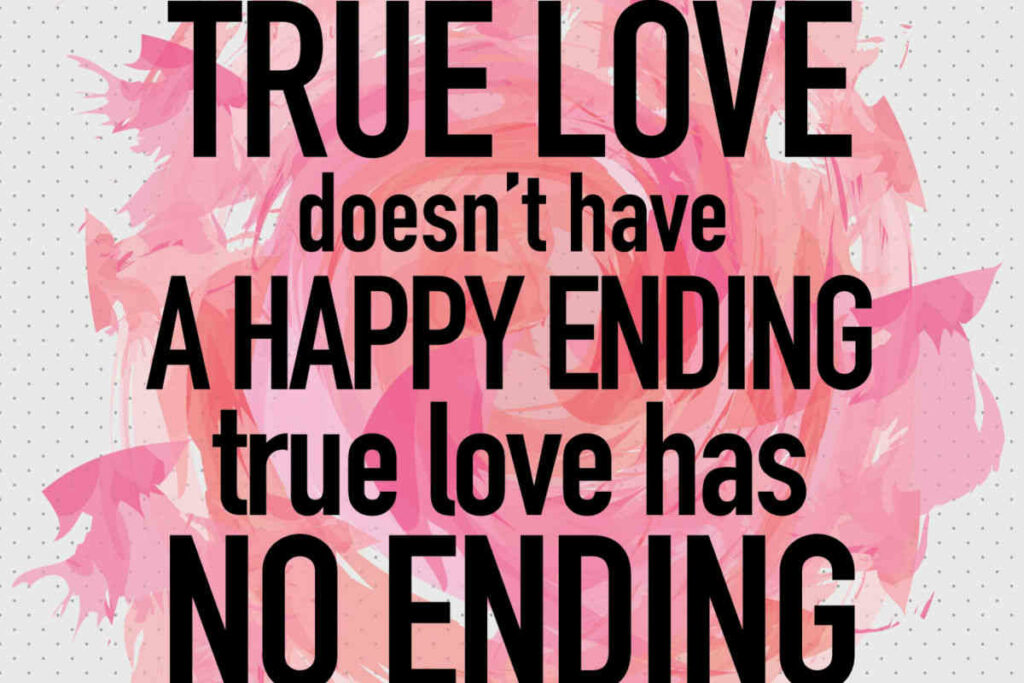 True love doesn't have a happy ending. True love has no ending.
Il vero amore non ha un lieto fine, il vero amore non ha fine.
It's better to have loved and lost, than never to have loved at all. (Alfred, Lord Tennyson)
È preferibile l'aver amato e aver perso l'amore al non aver amato affatto.
Distance means so little when someone means so much.
La distanza significa così poco quando qualcuno significa così tanto.
Two things save us in life: love and laughter. If you have one of them it's good. If you have both you are invincible. (Tarun Tejpal)
Due cose ci salvano nella vita: amare e ridere. Se ne avete una va bene. Se le avete entrambe siete invincibili.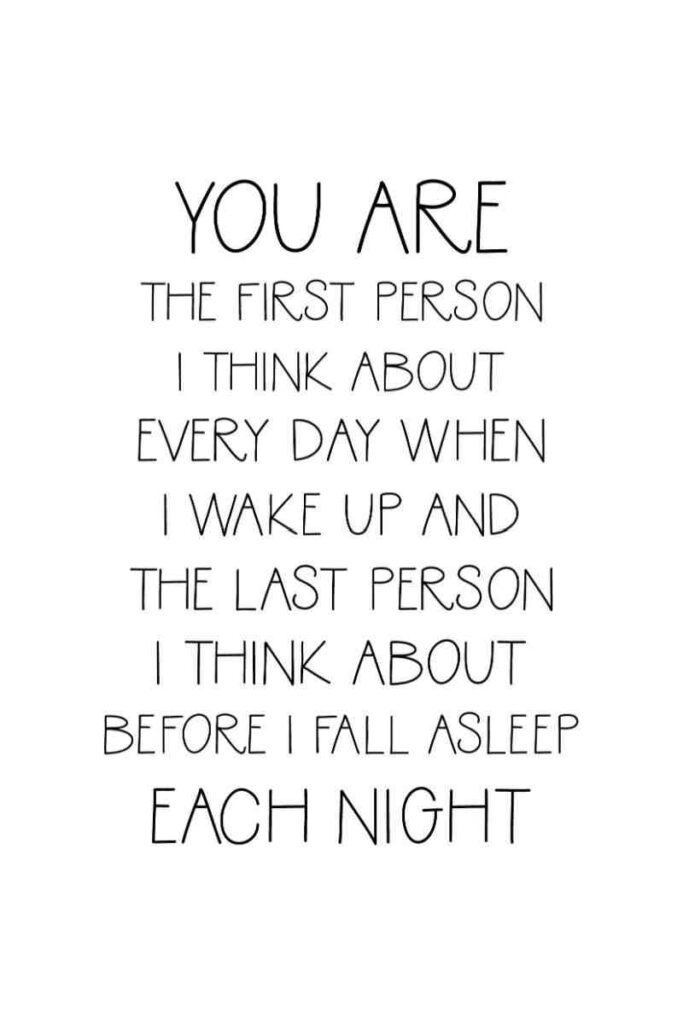 You are the first person I think about every day when I wake up and the last person I think about before I fall asleep each night.
Sei la prima persona a cui penso quando mi sveglio e l'ultima quando mi addormento.
That love is all there is, is all we know of love. (Emily Dickinson)
Che sia l'amore tutto ciò che esiste.
Love asks me no questions, and gives me endless support. (William Shakespeare)
L'amore non chiede mai, e dà sempre sostegno.
The course of true love never did run smooth. (William Shakespeare)
Mai è stato liscio il corso del vero amore.
Di film romantici ce ne sono davvero un'infinità, ma quali sono le frasi più belle delle pellicole più famose che ancora oggi vengono citate quando si parla di amore? Ecco tante frasi d'amore da inviare come messaggio al partner!
You are a song, a dream, a whisper, and I don't know how I could have lived without you for as long as I have (Le pagine della nostra vita – The Notebook).
Sei una canzone, un sogno, un bisbiglio e io non so come ho potuto vivere fino ad ora senza di te.
When you realize you want to spend the rest of your life with somebody, you want the rest of your life to start as soon as possible (Harry, ti presento Sally – When Harry met sally).
Quando ti accorgi che vuoi spendere il resto della tua vita con qualcuno, vuoi che il resto della tua vita inizi il più presto possibile.
Love is passion, obsession, someone you can't live without. If you don't start with that, what are you going to end up with? (Meet Joe Black – Vi presento Joe Black)
L'amore è passione, ossessione, qualcuno senza cui non vivi. Se non cominci con questo, come ti troverai alla fine?
I wish I had done everything on earth with you (Il grande Gatsby – The Great Gatsby).
Vorrei aver fatto con te tutte le cose che ho fatto.
I'm also just a girl, standing in front of a boy, asking him to love her (Notting Hill).
Sono solo una ragazza che sta di fronte ad un ragazzo e gli sta chiedendo di amarla.

Le frasi d'amore possono essere dolci, ma anche ironiche e… divertenti! Eccone alcune per far strappare un sorriso al partner e dimostrargli comunque il vostro amore!
Marriage is an alliance entered into by a man who can't sleep with the window shut, and a woman who can't sleep with the window open.
Il matrimonio è un alleanza stipulata tra un uomo che non può dormire con la finestra chiusa, ed una donna che non può dormire con la finestra aperta. (George Bernard Shaw)
You will do foolish things, but do them with enthusiasm. Fate delle sciocchezze, ma fatele con entusiasmo. (Colette)
Happiness is having a large, loving, caring, close-knit family in another city.
La felicità è avere una famiglia numerosa, amorevole, sollecita e unita in un'altra città. (George Burns)
Love is sharing your popcorn. L'amore è condividere i tuoi popcorn.
I love you with all my belly. I would say heart, but my belly is bigger. Ti amo con tutta la mia pancia. Avrei detto cuore, ma la mia pancia è più grande.
Forget the butterflies, I feel the entire zoo in my stomach when I'm with you! Dimentica le farfalle, sento l'intero zoo nel mio stomaco quando sono con te!
Do you believe in love at first sight, or should I walk by again? Credi nell'amore a prima vista o devo ripassare un'altra volta?
You're the cheese to my macaroni. Sei il formaggio dei miei maccheroni.
All you need is love. But a little chocolate now and then doesn't hurt. Tutto ciò di cui hai bisogno è l'amore. Ma un pezzo di cioccolato ogni tanto non fa male.